5000 Cotton Masks delivered to EDMC workers
Having successfully delivered over 2500 kits, Karuna 2020 in partnership with Shakti Foundation is working towards ensuring safety of people who serve the community invisibly - i.e. the municipality workers.
We have distributed 5000 masks to East Delhi Municipal Corporation and have committed to donate 5000 more, making it a total of 10000.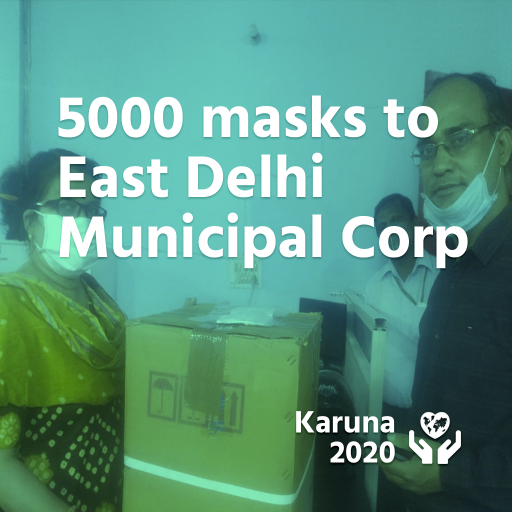 Distribution #